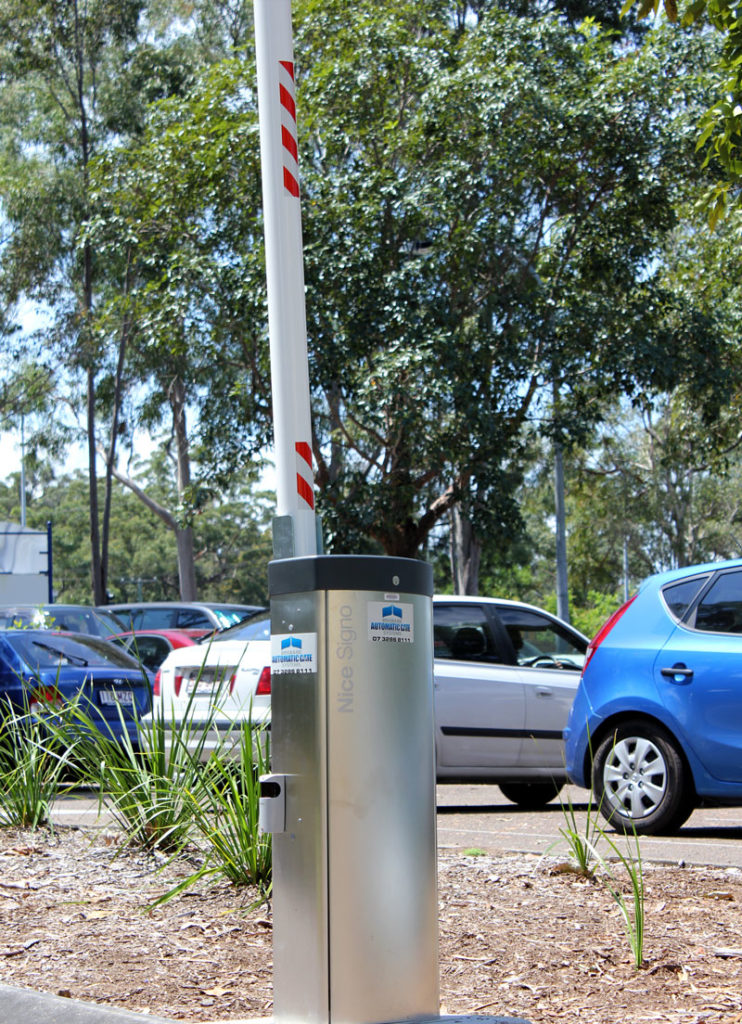 Our boom gates and barrier gates act as the first point of security in Brisbane, and other car parks and apartment complexes throughout Australia. They are also an excellent way to monitor and control traffic-flow.
Boom Gates
Boom gates are one of the most popular gate automation choices for traffic control in a range of situations. Electric boom gates are extremely effective in monitoring and controlling traffic flow. These automatic boom gates are commonly used for toll booths, car parks, shopping centres, office buildings, and apartment complexes. Our security boom gates meet mandatory safety requirements to help you protect people and property.
Barrier Gates
Our barrier gate systems are particularly effective in parking areas required to control vehicle transit and are suitable for heavy traffic. Some areas where these are especially useful include:
public car parks,

private entrances,

and flat/unit entrances.
Range of Barrier and Boom Gates
We offer a vast range of barrier and boom gate systems, with manual and/or automatic gates. Our boom gate and barrier gates come in a variety of styles and setups, offering you complete convenience and security, backed by our professional follow-up service.
Not every set up is the same. Every car park or complex has unique features and requirements. For example, we offer security boom gates that can ensure the safety of your warehouse, caravan park, commercial and industrial facilities, unit complexes, hospitals, etc. We also offer electronic barrier gates that control vehicle traffic, or access control, in parking lots and private entrances.
No matter which boom gate or barrier gate you require, all of our gates offer endless cycles of trouble free performance.
Why choose Brisbane Commercial Gate Systems
At Brisbane Commercial Gate Systems we can help you determine the right gate to meet your needs. Our gates are covered by warranty and are produced to standard specifications. Our main focus is quality, which can be seen in every facet of our company and its operations. Quality products. Quality customer service.
We are committed to ensuring you are happy with your purchase. If a part is faulty or your product isn't meeting your expectations, contact our service centre for information on how to return your product or have it fixed.
We sell and service a vast range of gate brands, all offering high quality protection to suit your specific requirements. We only install barriers manufactured for reliability and proven access control.
If you are looking for the best security boom or barrier gates, Contact Us for more information or to request a quote.